Personalized cup: choose custom made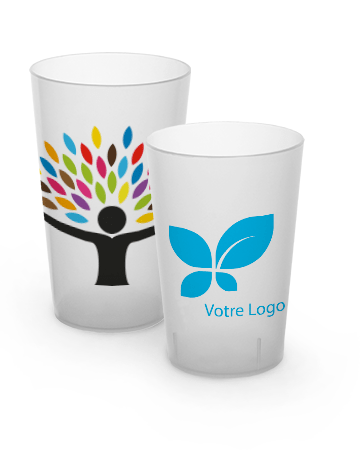 GobeletCup® offers you a tailor-made personalization service allowing you to personalize reusable cups with the logo, image or even a design of your choice. The selected visual can represent your event, a sponsor or any illustration you want to highlight. These visuals can contain up to two colors in serigraphy and, without color limitations in digital printing.
Personalization brings a unique touch to your glasses. A beautiful glass allows your event participants to keep it as a souvenir. The customizable cup is an excellent communication support and is, at the same time, a practical, user-friendly and environmentally friendly object! GobeletCup® will guide you during all the customization stages: quote request, design creation and delivery! Do not wait any longer and contact our team.
Printing standards:
For a perfect printing of your logo, you must send it in a vector format. If it is an image, it must have a minimum resolution of 300 DPI.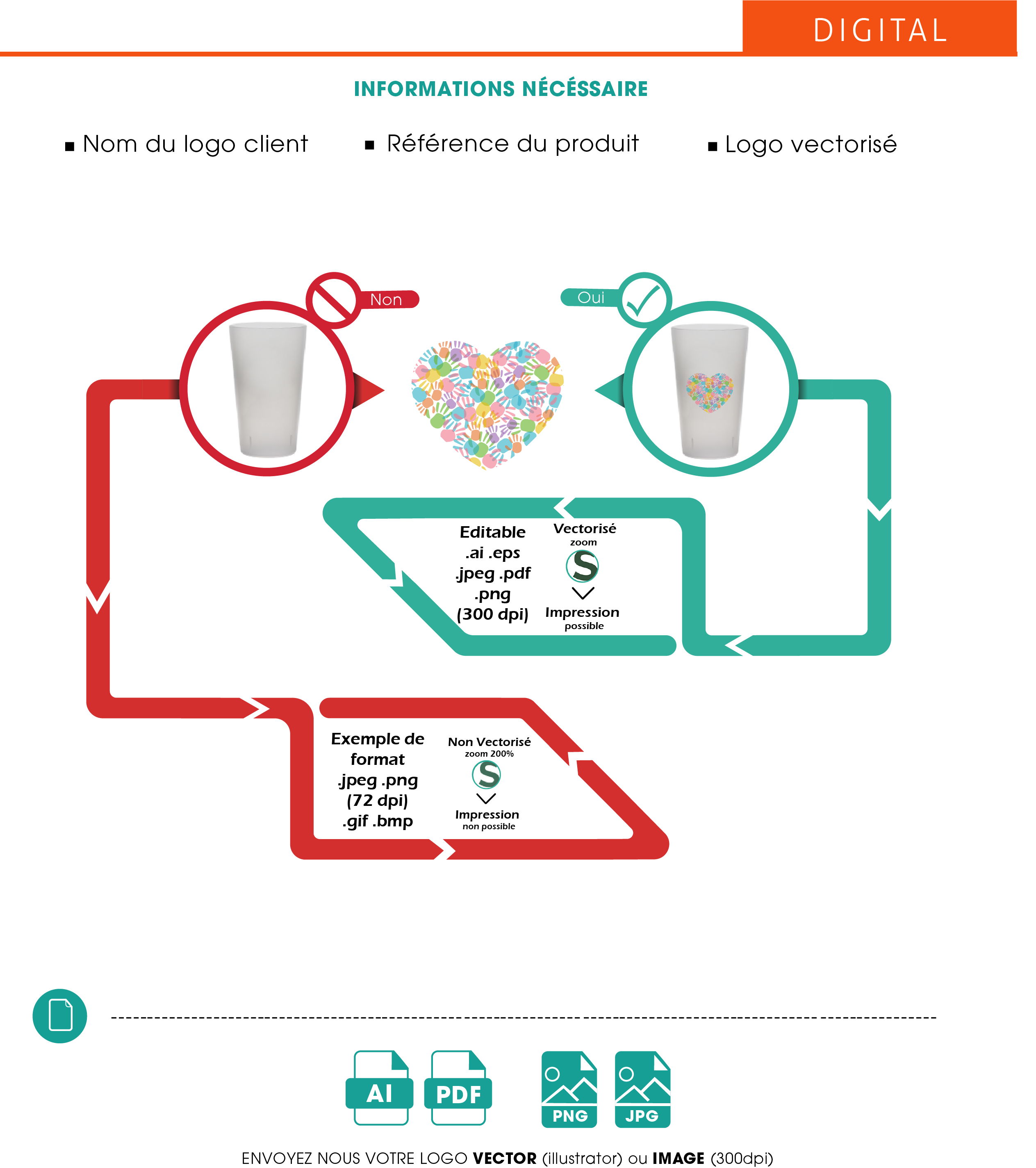 Infographics service
if you don't know any graphic designer, our infographics service is at your disposal to help you find your own design. You can choose our infographics tariff that will help you to create your look. For that, you can send files with images, logos, links, etc., which will serve as inspiration and we will be able to respond in the best way to your request.
For additional information about our service, contact us using the form or by calling +33 1 76 21 19 98.