Serigraphy is a stamping process. This technique is often requested by our clients and, is ideal for logos with fewer colors.
We have specific machines that allow us to print in 360º on our reusable plastic glasses surface up to 2 colors. For a larger number of colors, we advise using other printing techniques, such as digital printing.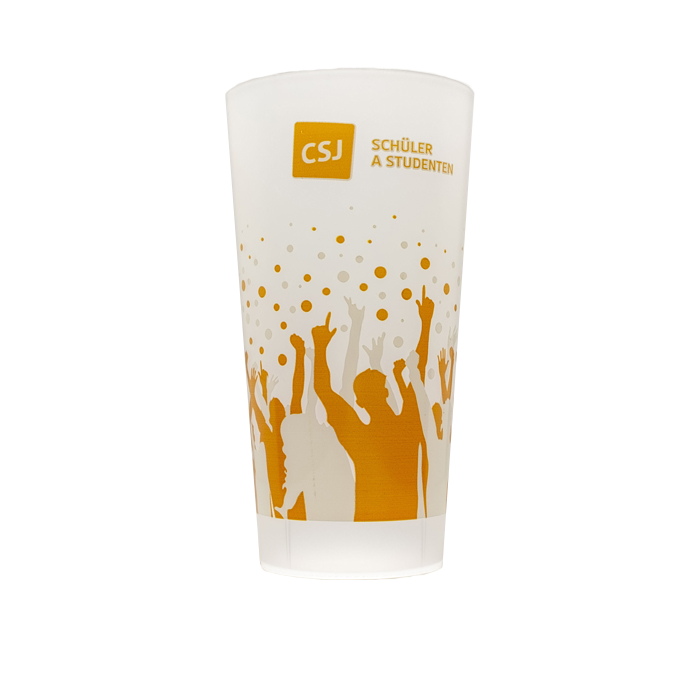 All our products can be customized with this technique, but for some of them, the printing must be done with only 1 color. We have a large color stock to offer you the best serigraphed glass and at the best price! You can also choose another color, for example, your institutional brand color.
The choice of the design/logo for printing on the reusable glass is yours. The file must be sent in vectorial format, more specifically in ".ai" format, and also respect the printing standards requested by Gobeletcup®.