Say goodbye to the disposable!
For our planet's well-being, but also our health, we have officially adopted reusable products. Facing the growing pressure of eco-responsible consumption trends, we now have a solution that seemed almost unattainable: ecological and colorful products.
Contrary to what is generally thought, eco-responsible tableware has numerous advantages, and is even customizable. In our article, we decided to talk about these advantages of reusable eco-friendly tableware, as well as the opportunities that these products provide you.
From reusable tableware to eco-responsible tableware.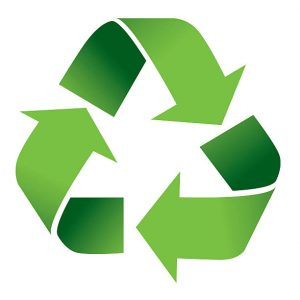 At the end of the dinner, all the guests returned to their homes and you find yourself in a room full of glasses and plastic dishes scattered everywhere. What would you normaly do? I took a bag and put everything inside. What a waste! What if we tell you that all of this is past, and that we have a solution for you?
Like dishes or plastic cups, biodegradable dishes have many advantages. One of the big differences is that biodegradable dishes do not pollute and do not cause a lot of waste, but not only. Discover the other advantages below.
Advantages of eco-responsible dishes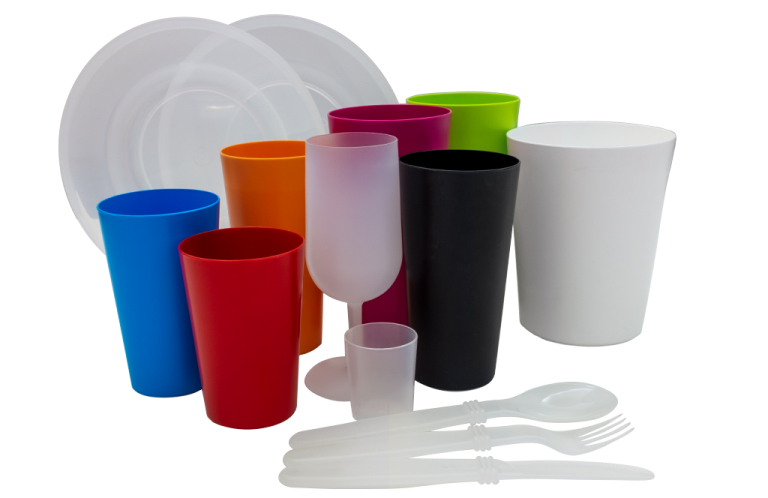 Cutlery are reusable and biodegradable: this way you can contribute to the protection of our planet
Contains no harmful substances: GobeletCup reusable tableware is made from polypropylene plastic, without risk to our health
You will save money: there will be no need to buy new glasses and dishes because our products are reusable
They are customizable: you can apply your company logo, or your name, or an illustration of your event on our glasses. It is a very strong communication object.
Available in several colors
Durable and robust, our products are resistant to falls.
Obviously, eco-responsible dishes represent an investment, but there will soon be a return! You will effectively be investing in a durable tableware instead of buying glasses and plates at each new event. Say goodbye to last-minute disposable products purchase.
Reusable crockery GobeletCup®
GobeletCup® offers a variety of biodegradable dishes and glasses. From dishes to wine glasses, you will find everything you need in our online store.
Our products are also available in various formats: from the 4cl shot glass to the standard 20cl, 30cl and 40cl glasses, up to the large 50cl and 1 liter glasses.
And not only! The entire range of GobeletCup® cups can be customized in the colors of your event. You can choose to personalize them with your logo, or your sponsor, or even with any illustration you want to highlight.
Do not hesitate to contact us for more information!