If we take a look at the trash can next to the coffee machine or water dispenser in your office, what can you see? An accumulation of plastic waste! They have become very present in our daily lives.
Did you know that in France, only 1% of the millions of disposable cups consumed is recycled?
Disposable cups use 4 times more natural resources than reusable cups. That is why, since the 1st of January 2020, according to the energy transition law for green growth, the use of disposable tableware, plastic spoon or straw, and even plastic swabs are prohibited.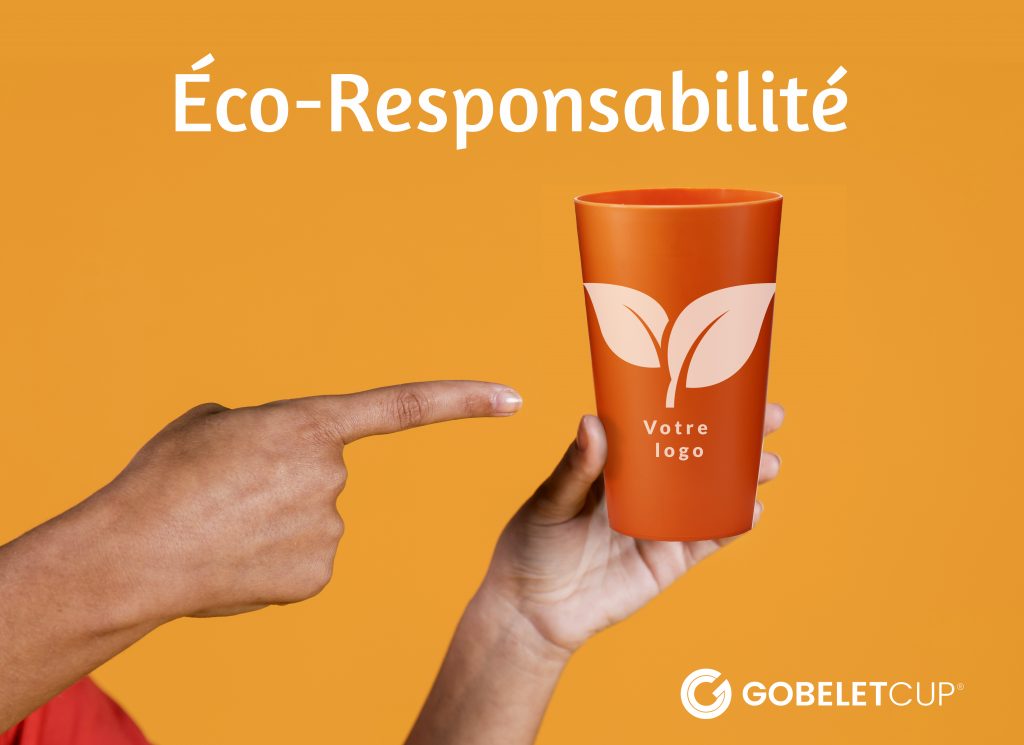 In addition to France, the Dominican Republic has banned the sale of polystyrene products and Chile has banned the use of plastic.
Gradually, government measures are applied at national and international levels to fight disposable cups.
However, for an effective fight, change is needed at all levels. For this reason, it is important that companies are aware of the impact that disposable tableware has on our ecology. By recognizing the negative impact of these products, they will be able to choose sustainable products.
What initiatives are available?
How can we replace disposable cups? There are many solutions, including biodegradable or reusable cups.
Nevertheless, it is important to differentiate effective products from those that are harmful, such as paper cups.
Many companies will then opt for traditional practices such as a mug or cup of coffee, but we do not recommend them. Indeed, these products have a negative effect on the environment. They are four times more toxic and have a 30% more damaging impact on biodiversity.
What are the other options?
Don't worry, we'll show you other available solutions:
Yes, the glass cup is fragile, but it can be recycled an infinite number of times. Furthermore, it is not a danger to our terrestrial and marine environment.
Designed from biodegradable materials, this is a solution to replace plastic cups. After use, the cups are subjected to industrial composting.
Believe it or not, it is the best solution and the most environmentally friendly option. Designed in this sense, it can be reused hundreds of times and can be recycled at the end of its life.
GobeletCup® can help!
At a time when companies are increasingly opting for an ecofriendly activity and want to reduce waste, Gobeletcup® offers you the recyclable plastic cup.
We offer a complete range of reusable dishes, and you can personalize the glasses with your company logo, or an illustration of your choice.
Together, we act for sustainable development the environment protection.
Say goodbye to the disposable and adopt the recyclable with GobeletCup®